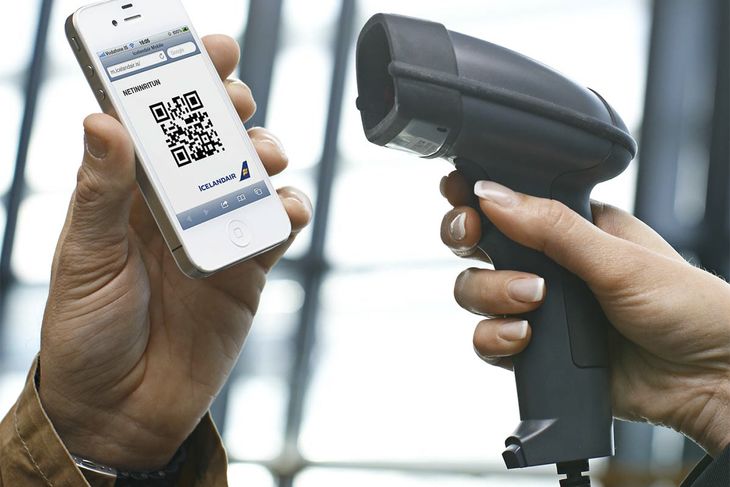 Du kan foretage online og mobile check-in til alle destinationer undtaget fra Madrid.
Online Check In:
You can Check In online for flights to Europe and Canada up to 36 hours and flights to and from USA you can check in 24 hours before departure, check in closes 60 minutes prior to your departure.

Mobile Check In:
Mobile check-in saves time at the airport by letting you check in and get your eBoarding Pass right from your Mobile phone, within 36 hours for European flights and 24 hours for USA flights before your departure.
It´s a fast and easy way to check in.
STEP 1. Visit m.icelandair.dk from your mobile device.
STEP 2. From Check-in screen, access your reservation by submitting your booking number and last name.
STEP 3. After check in is completed: submit either your mobile number to recieve SMS or email address or choose to pick up your eBoarding Pass at the airport check in.
Your eBoarding Pass will be sent to your device. If you have more than one flight, an eBoarding Pass will be sent to your mobile device for each flight.
STEP 4. When you arrive at the airport, show your eBoarding Pass at security check point.
Få adgang til dine Icelandairbilletter med Passbook på din mobiltelefon
Med din iPhone (iOS6) kan du bruge din Passbook app til at få adgang til dine boardingpas – uden internetadgang. Du kan ovenikøbet scanne din iPhone eller iPod Touch når du skal foretage check-in.
Din billet bliver videresendt til din iPhone når du har færdiggjort mobil check-in og gemt i din Passbook app.